Since our founding in 1849 the gospel of Jesus has brought us over oceans, and across continents. Empowerment of women and children is a focus that unites us in thirteen countries: Brazil, East Timor, England, France, Ireland, Italy, Mexico, Mozambique, Portugal, USA, Wales, Zambia, and Zimbabwe.
The human family is awakening to an urgent call to turn from violence and greed to care for one another and to preserve the earth's resources. The history and spirit of the Religious of the Sacred Heart of Mary resonate with this call.
As we live into the future, trusting in God's abundant love, we follow the dream of Jesus "that all may have life and have it to the full."
We, the Religious of the Sacred Heart of Mary, an international apostolic institute of women religious, are called to share in the life-giving mission of Jesus Christ. The challenge of the gospel and the spirit of faith and zeal which marked our founders, and our founding sisters, urges to respond to the needs of our time and to work with others in action for evangelical justice. At the same time we place ourselves and our resources at the service of those who are most in need of justice, especially women and children, enabling the powerless, the deprived, the marginalized, the voiceless to work effectively for their own development and liberation. We are called to be community, to know and celebrate God's love for us and to make that love known to others. Mary is our model as we seek to be open to the Spirit, to center our lives in Jesus Christ, to be women of prayer and compassion, and to give authentic and joyful witness to the values of the gospel wherever we are.
Spirit of the RSHM Video Series
We invite you to watch our video series featuring several of our Sisters sharing and reflecting on their calling to serve as a Religious of the Sacred Heart of Mary.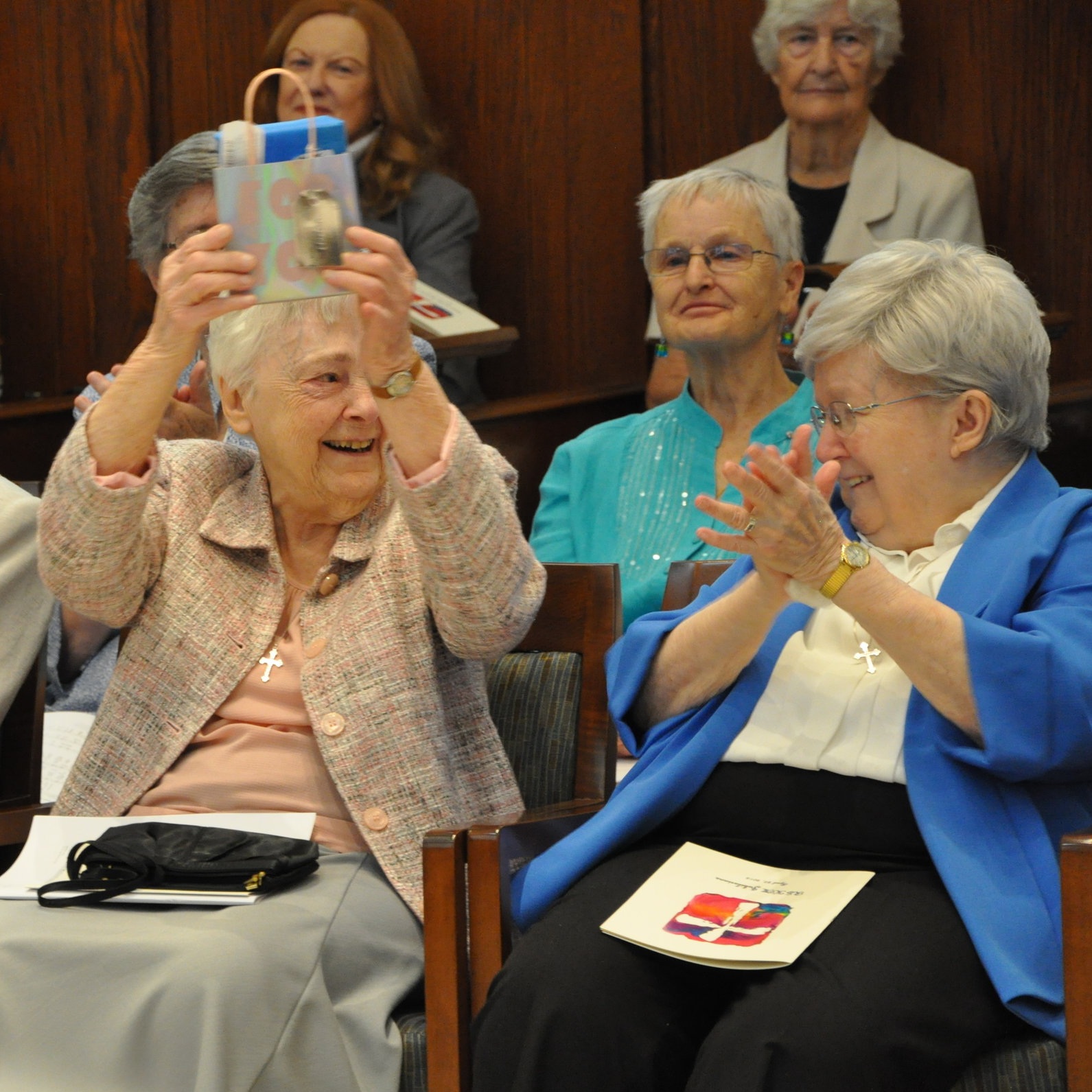 We believe that community, the witness of unity among diverse people is at the heart of our mission in a fragmented and divided world.
We commit ourselves to interdependence with one another, with all God's people and with the whole of creation. We desire to live simply, act justly and share our resources with the poor, the suffering, and the excluded. Relying on God's power, we open ourselves to ongoing conversion of heart and to living our vowed life with gratitude, joy and hope.
Internationality is an important part of our identity as RSHM. Our central administration is in Rome, Italy.
While this is the Eastern American website, the international aspect of our congregation enables us to work beyond national boundaries, and together, to promote the life and dignity of all.
Visit the Institute Website and the websites of the other RSHM geographic areas in the Brazil, Northern Europe, Portugal, California and Mexico, and the Zambezi Region.